What are your symptoms?
Find out what is the cause of your symptoms or make them worse.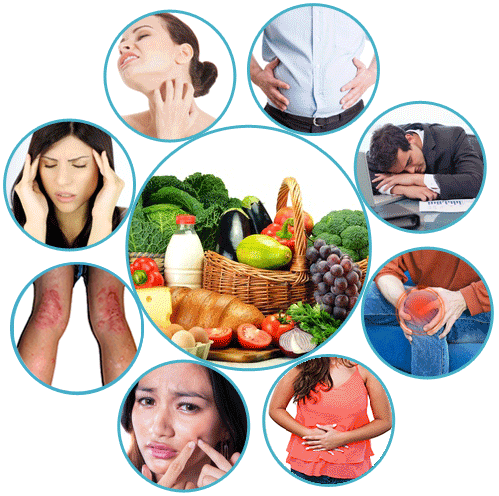 Intolerance,
Sensitivity,
Delayed Allergy

Itchy, Red, Dry, Scaling Skin

Abdominal bloating, Cramps, Pain and Gas

Fatigue, Depression & Anxiety

Unexplanied pain in joints and muscles

Constipation, Diarrhea, Pain, Acid reflux, Colitis

Acne, Pimples, Rosacea

Eczema, Psoriasis, Seborrheic Dermatitis

Headaches, Migraines, Stress, Panic attack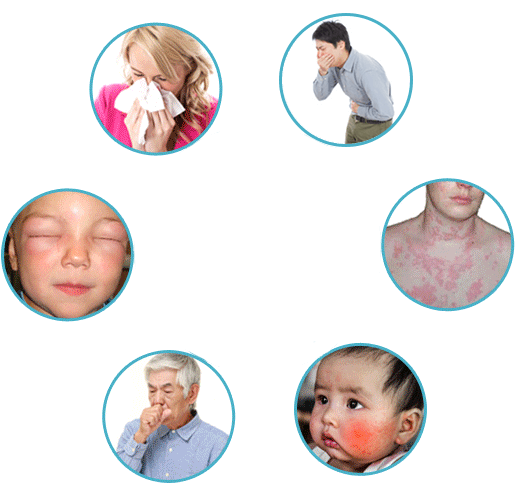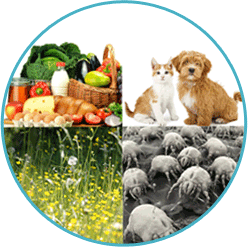 Allergy

Swollen face, lips, eyes, tongue & throat

Sneezing, runny nose, itchy nose, eyes, mouth & throat

Abdominal pain,Vomiting, Diarrhea

Urticaria/Hives, rash

Eczema,rash, dry & itchy skin

Asthma, Coughing, Wheezing, Shortness of Breath
Welcome to Our Clinic
AllergyMedic is specialized in food allergy and food sensitivity testing. The clinic is an integrated and unique setting that combines the academic knowledge and experience of Allergy, Immunology, Nutrition and Dietetics in order to offer an effective consultation to individuals with chronic and non-severe food reaction health concerns. The clinic, in particular, has special interest and extensive experience in dealing with food allergy, food sensitivity & food intolerance in adults and paediatrics, and its relation with onset or worsening of functional gastrointestinal disorders (e.g. IBS), certain inflammatory skin conditions (e.g. atopic eczema, acne) and chronic inflammatory problems.
Why visit our clinic?
We believe our services are effective and highly valuable because of the following reasons: