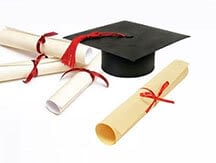 Knowledge
Whenever trying to seek professional advice and consultation from someone, the existence and relevancy of the qualification and training of the service provider to the offered services should be the first and most important factor in choosing the service. This aspect is even of greater importance when it is related to the health. Similarly, in connection with providing advice and consultation in food allergy, food sensitivity and intolerance, the individual must have credible and applicable qualification and training in the practising field. The knowledge required to recognize and initiate steps to manage such health concerns is not limited to one field, but a cross and broad knowledge of multiple fields is necessary. A degree in dietetics or clinical nutrition along experience in the field is essential for those offering dietary advice to people with adverse reactions to food, nevertheless it is not sufficient for recognising and differentiating the sign and symptoms and identifying the culprit(s). To suggest possibility of any connection between ingestion of certain foods and a health concern, to identify the culprit food and to prioritise the foods that should to be challenged often a good knowledge of immunology and allergy is necessary, which is usually achieved through obtaining a degree in the field of allergy.
At AllergyMedic, Armin holds several degrees and qualifications that are all necessary for his professional work. Armin's first degree is a BSc. in Dietetics with speciality in the management of food allergy. Achieving a MSc. in Clinical Nutrition with focus on food sensitivity and intolerance is Armin's second academic achievement. Being inspired to learn about the mechanism and diagnosis of food allergy and sensitivity, Armin persuaded a Postgraduate Diploma degree in Clinical Allergy. His special interest in the diagnosis and management of allergic diseases, specially food allergy & sensitivity, allergic rhinitis, the relation between food allergy & sensitivity and allergic rhinitis, the association between presence and severity of certain health conditions and allergic diseases encouraged him to advance his knowledge through achieving a MSc. in Clinical Allergy.
A combined knowledge of nutrition, dietetics, immunology and allergy is Armin's significant advantage in offering valuable consultation in food allergy and sensitivity because; not all adverse reactions to food are immunological (some may have nutritional/dietary basis), obtaining a detailed allergy based clinical history is fundamental, collecting and assessing dietary habits plays an important role, analysing risk-benefit of eliminating certain food is essential (especially in paediatrics), and advising on plans to eliminate, substitute and reintroduce the food is crucial.